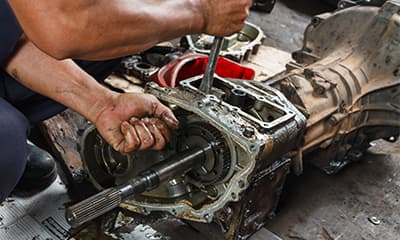 We Pride Ourselves In Our Knowledge Of Transmission Repair & Maintenance Services To Get Your Vehicle Running Right.
At Transmission & Auto Repair, our trusted technicians have years of experience on handling any transmission repair and transmission maintenance service for your vehicle.
Located in Waxahachie, TX, our state-of-the-art transmission and auto repair shop is ready to serve all your transmission repair and transmission maintenance needs.
We specialize on the rebuilding of all types of transmission's, automatic, standard, transfer cases. From vintage to late model vehicles. We can also diagnose electrical problems, if your transmission is acting up or shifting a little different it doesn't necessarily means that it has to come out and be rebuilt.
Transmission repair is not something to take lightly. The transmission is connected to key parts of your vehicle and needs to be working properly for your safety. Transmission services include replacing filters and draining fluids to prevent transmission damage.
Typical transmission issues that may lead to repair may include shifting issues, slipping, stalling, fluid leaking, and the service light turning on. If you are concerned that you may need transmission repair, don't hesitate to schedule an appointment at Transmission & Auto Repair today.